The school-age years have begun! Now that your child is spending less time at home and more time at school, he is more and more influenced by teachers and peers. Not only is your child's intellectual growth becoming more complex, he is beginning to operate in a bigger social realm. He is learning how to best communicate with others and establish friendships, while developing moral reasoning and problem-solving skills outside of the classroom.
Communication and language skills include:
Asks higher-level questions such as, "What would happen if…?"
Sequences numbers
Uses increasingly complex descriptions
Engages in conversations that are more social and less egocentric
Uses a sentence length of approximately 6 words
Recites entire alphabet
Counts to 100 by rote
Uses passive voice appropriately, such as "the last cookie was eaten by someone"
Able to write upper and lower case letters
Writes expanding list of dictated letters and words
Cognitive and intellectual skills include:
Draws recognizable person, tree, and house, but pictures are not proportionate
Colors within lines
Understands "left" and "right" and exhibits well-established right- or left-handedness
Independently dresses self
Can maintain focus on a project for a sustained period of time
Is able to return to an activity after being interrupted
Persists in completing longer-term or complex projects, with supervision
Uses self-motivation and other strategies to finish difficult tasks and assignments
Attempts wider range of new experiences, both independently and with peers and adults
May deliberately take risks when learning new skills
Is increasingly able to think of possible solutions to problems
Analyzes complex problems more accurately in order to identify the type of help needed
From Good Kids, Bad Habits: The RealAge Guide to Raising Healthy Children by Jennifer Trachtenberg.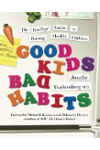 Developmental milestones of kids ages 5 to 6 years old include counting, balance, speaking in proper sentences and more.
Continue Learning about School Age Child Development