The easiest way to maximize your child's learning potential is reading to them every day for about 20 minutes.
To maximize your child's learning potential, we're going to let you in on a little secret that has to do with a concept called peak processing. While repeated exposure is critical to strengthening neural pathways, the timing of that exposure also comes into play. So when is a baby or child most likely to learn and retain information? The perfect learning point happens when interest is at the absolute highest point, but familiarity is right in the middle.
In practical terms, let's see how this works: A child (or anyone, really) has to be interested to learn a subject. If she's bored, she's not going to process the information as well. But that information can't be too familiar, or else there's nothing to learn; what's more, it can't be too novel, because the child will have no context in which to understand the information. So the tricky part for a parent is to increase familiarity levels without going too far—because overexposure to anything can create boredom and frustration and thus decrease interest.
So go ahead and expose your child to soccer, violin, alphabet books, finger paints and many different kinds of things (in moderation; you don't want to overstimulate his little brain). Your child will help guide you to what he likes and doesn't like. Then you can increase exposure to the things he likes, and perhaps reduce exposure to the things he doesn't. Think of yourself not just as the teacher but also as the student.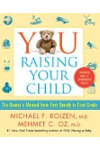 Continue Learning about School Age Child Development