Here are simple secrets to help you handle those homework battles.
Check with the teacher throughout the year so you're clear on her homework expectations. The general rule is 10 minutes per grade level.
Set aside a special place for your child to work. Then stock it with necessary supplies - pens, pencils, paper, ruler, dictionary. It will help your child be organized and no excuses.
Maintain a firm, serious attitude about effort. Your child needs to know that homework is a priority in your home.
Show your child how to make a list of what needs to be done nightly in order of priority. He can then cross each item off as it is done.
Realize that your role is a helper, not a doer. Once you get your role straight, your battles are half over.
It's one more way to raise healthy, happy kids.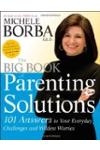 Continue Learning about School Age Child Development