Here is a behavior makeover to help kids cope with stress.
One of the best ways is to teach your child a relaxation technique that she can use to reduce tension before it builds up.
Ask your child to find the spot where he feels the most tension; his neck..shoulder jaw. Then tell him to close his eyes, concentrate on that spot, tense it up for three or four seconds, and then let it go while he imagines his stress melting away.
Teach your child to say a comment inside her head to help her handle the stress. "Chill out, relax." Or "It's nothing I can't handle."
Then encourage your child to practice the stress-reducer until he can finally use it without your guidance.
You can find more behavior makeover tips in the book, No More Misbehavin.' Whatever you try remember to consistently use the method until you do get the change you want.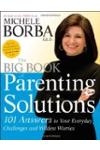 Continue Learning about School Age Child Development