There are proven ways to help your daughter follow less and develop leadership skills:

Be a leadership example to your daughter. The Girls Scouts of America study found that regardless of age, gender, regions, or income, girls identify with immediate family members and relatives—most particularly their mothers—as those they most admire. So be the example you want your daughter to copy.

Stress: "There are different leadership styles." Girls need to learn that there are different leadership styles from active, reflective and supportive. Then help your daughter identify her own leadership style. The key is to emphasize that she doesn't have to be strong and pushy to be a leader. In fact, a recent study in the Journal of Applied Psychology suggests traits of sensitivity and caring are strengths—not weaknesses for women leaders. Just emphasize: "You need to find your own unique strength and talent then lead from it. Don't copy anyone else, be true to yourself!"

Encourage your daughter's voice. Girls say their fear of public speaking (followed by shyness and embarrassment) is the biggest obstacle to assuming leadership roles. If this is your daughter, find ways to build her confidence in speaking up so she is less likely to be intimidated. Enroll her in speech and debate or theatre. Hold family meetings at home in which she learns to share her feelings.

Provide early leadership opportunities. Girls relate that environments in which they can develop leadership skills are scarce. When we finally do provide those leadership opportunities, they are often "too late." The Girls Scouts study found that a girl's desire to be a leader changes with age. It peaks at 44% among 8- to 10-year-olds, then drops to 36% for 11- to 13-year-olds, rises to 40% for 14- to 15-year-olds, and drops back to 36% for 16- to 17-year-olds.

The lesson: Find ways for your daughter to practice leadership skills earlier so that she finds ways to be in charge, gain confidence and practice those crucial leader skills. Just don't think of leadership roles as only elected positions such as class president or team captain. Any opportunity for your child to lead another is fine.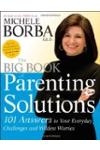 Continue Learning about School Age Child Development