Here are a few safety strategies from my book, The Big Book of Parenting Solutions you can review with your children to help boost their safety smarts:
Help your child recognize suspicious behavior. Instead of scaring (and possibly even confusing) your kids with the "Stranger = Danger" approach, experts suggest that a better approach is to teach kids to recognize suspicious situations. Here are a few adult behaviors to teach your kids to be aware of:
• An adult asking for help to find his child or puppy.
• Someone who offers you a treat or present.
• Someone who feigns an emergency and says Mommy or Daddy is hurt.
• Someone who fakes being a friend of Mom or Dad.
Remind your child he can always ask a stranger for help but a stranger does not ask kids for help.

Establish a family secret code. Choose some simple, memorable phrase like "geronimo" and then stress that the code must remain secret. The only ones who know are your family, a designated family friend or relative who is your emergency contact, or trusted individuals (such as a nanny or ongoing babysitter). When I deal with children I am picking up for rescue and escort them to a shelter, the first thing I tell the child is the secret code the child's mother gave me. I then instruct the child to not get in the car with me until he calls his mother on my phone, standing several yards from my car to verify this is the mother's request.

Create a code via text. Create a secret message via text that your older child can use on his cell to reach you. It should be simple and short (123 or ABC) and should never be used for anything but a real emergency.

Teach: "Drop, yell and run." If your child needs to get away quickly, teach him to drop whatever he is carrying (you run faster if you're not carrying something), yell and make a loud scene, and run. If possible, run toward an adult and yell, "Help! This is not my dad!" If he is grabbed he should fight back, scream and hold on to anything - such as his bicycle handles or car door - to make it more difficult for an abductor to take him. Emphasize that you will never be upset if your child loses something or hurts someone if he's trying to protect himself.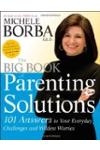 Continue Learning about School Age Child Development