Here are two simple ways to improve the green karma of your yard:
- Plant a Tree. Sounds trite, doesn't it? But by replacing your grass with bushes and trees, you're reducing the need for gas guzzling and polluting mowers, and providing oxygen to the environment and removing carbon dioxide. Add to that the habitats you provide for birds and small animals, and you can't beat the tree plan.
- Compost. You can do your own personal recycling of all your vegetable debris, leaves, old cut flowers, grass clippings, and newspapers. You really don't need to buy the wheelbarrow, hoses, sprayers, pitchforks, shovels, rakes, and screens that some "advisors" tell you to buy. In fact, nature will take care of itself quite nicely. You can put the plant material in a hole in your backyard or you can buy or build a box. Throw in a little dirt and let the rain and your neighborhood worms do the work. After a few months, your compost will be the perfect material to nourish your newly planted Christmas tree.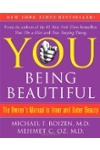 Continue Learning about Safety & Preparedness