Stalking is one type of intimate partner violence. It is very common for the victim to know his or her stalker.
Stalking can take a number of different forms including following, making repeated unwanted phone calls or unwanted text messaging to the victim, spreading lies about the victim, threatening the victim, and showing up at the victim's home or place of work.
Stalking is the willful, malicious and repeated following and harassing of another person. It can happen to any of us - no matter age, gender, race, socio-economic status or geographic location. Although significant attention has been devoted to adult perpetrators and victims of stalking, there is persuasive evidence that stalking begins at a much younger age. Research suggests that stalking traits begin in childhood and have developmental issues related to attachment, identity formation, and emotional states involving jealousy, envy, and anger. It is important to note that a person who stalks can be someone you know or can be a total stranger.
Stalking may occur when a battered partner attempts to leave or does leave the relationship. In such cases, the abuser may feel a loss of power and control; stalking may be an attempt to regain that control.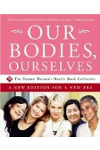 Continue Learning about Safety & Preparedness