The benefits of acclimatization—helping employees adjust to working in hot environments—include physiological adaptations, such as increased sweating efficiency and the stabilization of circulation. Employers must make certain that each worker adjusts to heat by gradually increasing the time they work in hot environments.
Continue Learning about Safety & Preparedness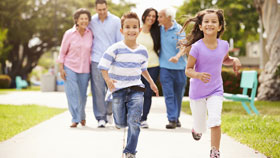 From learning how to keep household toxins away from your toddlers to feeding your family safe foods and ensuring your teens have the right sports equipment, it can be challenging to keep up with all the ways you need to keep your ...
family safe. Get tips on these and a host of other safety and preparedness issues from our experts.
More