Yes, as long as you are not allergic to them and you include them in moderation as part of a healthy diet.
Also, since the pistachio belongs to the same family as the mango and cashew, parts of the pistachio contain similar oleoresins, which have caused contact dermatitis and have been shown to cause IgE-mediated allergic reactions. Individuals who are allergic to mangoes or cashew nuts should therefore avoid pistachios as well.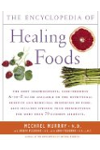 More About this Book
Encyclopedia of Healing Foods
From the bestselling authors of The Encyclopedia of Natural Medicine, the most comprehensive and practical guide available to the nutritional benefits and medicinal properties of virtually everything...
Continue Learning about Safety & Preparedness