Does Your Dog Bite? All Dogs Can Bite! Tips for Adults to Keep Kids Safe.
Getting to Know Me
Hi. My name is McKenzie and I am a West Highland White Terrier; in my household, I am known as the pesty Westie. I was born in Punxsutawney, PA, which is famous for a Groundhog named Phil- - a small, rodent like creature that gets on my last nerve. I have a powerful resolve and often ignore what my owner's ask of me. They think I do not understand them. However, it is just my nature. Terriers are like that! My owners, Sheila and Ed, thought I was a little slow. Unfortunately, when my trainer Dorice met me, she realized that I was playing with them, and thus, flipped my spot, as they say. Now, Sheila and Ed expect me to learn new things all the time! I guess that is just how life goes with humans.

I love to play fetch. Sheila throws one of my rubber toys; I run after it, pick it up, slap it around a bit, but I do not bring the toy back. Whenever all the toys have been thrown, Sheila or Ed has to round them up and start over again. Those are my rules! My favorite foods are peanut butter and carrots. The first word I learned was "cookie" and I would do just about anything to get one. I do not like loud noises, and if you look at my ears, I think you can understand why. I am keen on French kissing but humans do not like it, not with dogs anyway!

My proudest accomplishments to date are that Sheila and I are a Dog Therapy Team and I have achieved the AKC Good Citizen Award. As a Dog Therapy Team, Sheila and I visit the elderly at a local hospital in the tri-state area. Not all dogs are suited to therapy; there is a Certification Test. Sheila, who is about two-hundred in dog years, and I, who am a feisty six-year old, both had to learn some new tricks to pass.

I prefer people to cats and I am a kiddie magnet. Since I am small, however, children forget that I am an animal. I look more like their stuffed toys that adorn their nightstand.

Usually my life is serene and I do not encounter too many strangers. However, How To Avoid A Dog Bite! Continue: http://contributor.yahoo.com/user/1017868/sheila_dunnells_phd.html?category_filter=all
Teach your kids about how to approach animals, even the neighbor's dogs: cautiously, with a closed hand from below (so a dog does not expect to be hit), and never when the dog is eating and only with your supervision. Make sure they know to ask the dog's mommy or daddy, "Does your dog like kids?" before they start petting.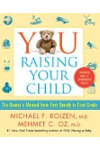 Continue Learning about Safety & Preparedness