To keep your children safe while in the yard and outside the house:
Use soft materials such as sand or wood chips underneath playground equipment.
Do you really need the trampoline? It's a huge source of accidents. The mesh walls are better than nothing but will not prevent all injuries.
Use fencing around the pool 100 percent of the time.
Keep all lawn equipment and chemicals locked up and/or out of reach. The same goes for guns, if you have any: Keep 'em locked up. Also, don't be hesitant to ask playmates' parents if they have any guns and if they're locked up.
Routinely inspect your son or daughter for poison ivy and ticks.
That barbecue can be hot. Supervise kids while supervising salmon -- and for a long time after, since the grill stays hot for quite a while.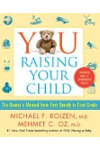 Continue Learning about Safety & Preparedness