If you want your kid to stand up for herself, don't get in the habit of speaking for her or rescuing. Doing so can rob a child from developing the very skills she needs to look and sound determined.
Instead, find opportunities for child to practice using strong body language and a firm voice so she can learn to defend herself. Here are a few pointers:
Give Permission to Say "No": Studies show that kids under age nine rarely say "No" to a sexual offender because they were told "to obey adults." So give permission for your child to yell No. "If someone tries to touch you in places your bathing suit covers, makes you feel at all afraid or uncomfortable, say 'No!' You will not be in trouble." "If someone tells you to do something you know is not right like get in an ice cream truck say 'No!'"
Teach: "Use your gut instinct." A "fear factor" can be powerful in keeping kids safe, but often isn't used because we fail to help our kids learn theirs. Teach your child that if she ever feels she could be in danger, to use that fear instinct and leave immediately. You'll support her...no matter what!
Teach 9-1-1. Make sure your child knows her first and last name, your first and last name, phone number, and address. Program your phone so your child can reach you and dial 9-1-1 instantly. Put a sticker on the "0." Then teach how to dial "operator" to reverse charges, so she can call you from any phone anywhere.
Establish a family secret code. Choose a memorable code like "Geronimo," to give only to family members or trusted individuals responsible for your kids in your absence. Then stress: "Never leave with anyone who can't say our family's secret code." Create a texted code (like "111" or "123") to be used by the child to contact you if in danger.
Teach: "Drop, Holler, and Run." Teach your child that if she ever needs to get away quickly, she should drop whatever she is carrying, holler, and run. If possible, she should run to an adult (ideally a woman with children) screaming, "Help! This isn't my dad!" If grabbed, she should hold on to anything (such as her bicycle handles or car door) holler, and kick an abductor in the groin or eyes. Dropping to the ground and kicking -- tantrum style -- makes it more difficult to be picked up. Stress: "I'll never be upset if you hurt someone if you're trying to protect yourself."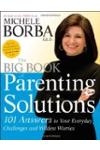 Continue Learning about Safety & Preparedness