Keep in mind that the best way to teach any skill is to show what it looks like, and then practice over and over until the child can use the safety skill without you. Look for fun ways to rehearse the skill in context. If you see a child using "assertive" skills, point it out.

While there are no guarantees for our children's well being, research shows we can teach a few crucial safety basics that may help them be less likely to be harmed. Though you may fear that talking about frightening issues such as kidnapping will scare the pants off your kids, not doing so is a mistake. The secret is to bring up the topic in a relaxed way just as you discuss fire and pool safety. Just consider your child's age, developmental level and the safety skills he needs at that point in his life.

Statistics show that the vast majority of child abductors are someone the child personally knows. In fact, research shows that 85 percent of kids found alive after being abducted did not consider their kidnapper to be a stranger, which is all the more reason to teach different types of safety tips.

Above all, remind your son or daughter that you are there whatever the situation may be, and you love him or her no matter what.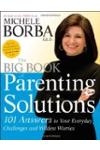 Depending on the age and developmental stage of your child, you should teach your child in a relaxed manner about safety skills, including how to prevent child abduction. The majority of child abductors are known to the family. Therefore, as part of the family ground rules, your child should be instructed that he/she is not allowed to go anywhere with ANYONE, including family friends or relatives, without your consent.
Continue Learning about Safety & Preparedness