The crux of safety is communication, so if there is a problem -- online or off -- your child will be more likely to talk to you about it. Today's kids prefer texting over talking which can cut into parent-kid communication: 11 to 14 year olds now spend an average of 73 minutes a day texting; older teens' texting habits are closer to two hours.

What the research says: A national study found that the more kids report it hard to talk to their parents about online issues, the greater the disagreement over technology, rules and online monitoring.

What parents can do: Fifty years of child development research shows, while there are no guarantees, the best way to reduce risky kid behavior is the strength of our relationship with our kids.

Use the 5-to-1 listening to talk ratio: Talk one minute and listen for five.
Don't just text: talk. Insist that your kids actually talk to them rather than just text.
Set up unplugged family zones (kitchen and dining room) to enhance family communication

Parents are their kids' best firewall so use your influence by monitoring your child both online and off! Do know that there are no guarantees, but tips such as these can reduce your child's risky Internet behaviors.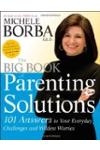 Continue Learning about Safety & Preparedness