75 percent of teens contemplating suicide, homicide or a school shooting tell their plans to a peer. That's why a key piece to school safety is to provide students with ways to report those threats. While we hope students would tell those threats to an adult, the truth is most kids do not. Therefore, it's crucial that we provide several types of reporting options including: anonymous reporting strategies (via websites, text, phone lines), designated teachers or counselors to tell, and peer mentors.

We must then encourage students to report any threats. Many students fear "telling" could make a situation worse or that they will lose social status and be seen as a "snitch" by peers. Teach student these distinctions: "Reporting is when you are trying to keep a peer out of trouble or harm's way. Snitching is when you are trying to get a peer in trouble." Stress that reporting could be life-saving and it is "always better to be safe than sorry." More students now report threats (including threats posted via Facebook, texts, emails and Twitter). Those actions have thwarted peer suicides and school shootings because they were trained in that important distinction.

Educator and police lesson: Make sure your school has a designated website and/or phone hot line where students can report threats. Provide "locked" report boxes in key locations around the school campus where students can post concerns. I spoke with several student high school focus groups, who said many peers are no longer utilizing the school website hot-line service because the staff was not taking their reports seriously or acting on those reports fast enough. They also thought it helpful to designate trained peer mentors as another reporting option.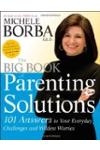 Continue Learning about Safety & Preparedness