It's important that you know how much time your teen is spending online. Check in every once in a while and look over your teen's shoulder when he or she is on the computer. Ask if anything interesting is going on and be there to listen and discuss anything that might become an issue. Many parents of young teens don't allow social media sites to be used unless the computer is in a family room or main area of their home, making monitoring easier.

For a parent, knowledge is power. If you monitor your child's social networking site(s) on a daily basis, you'll get to know who all of their online friends are, who's saying what about whom, and which friends they should avoid. You'll want to make sure you periodically review their "friends" list to make sure a stranger hasn't made their way onto your child's profile.

Finding strangers that appear to be "friends" is difficult to do because teenagers have been known to lie to their parents about who their friends really are, and sexual predators typically use a fake picture as their profile photograph. A predator may look like they are a friendly seventeen-year-old teen, but in reality they may be a forty-three-year-old sexual predator who has posted a completely bogus profile in an attempt to lure children to their site.

You'll also want to review posted photos often to make sure an inappropriate picture hasn't been posted by them or someone else. If you see something inappropriate, require them to remove it right away. The longer inappropriate content stays online, the greater chance you'll have of that content finding its way to other profiles that are connected to your teens. If that happens, it's almost impossible to get it removed.
No, you're not spying when you monitor your teen's social networking activity. In this video, psychologist Dr. Jennifer Hartstein explains how you should keep tabs on your teen's online social life.
You can't monitor what you're locked out of, so insist that you know all your kids' accounts and passwords and then set up accounts for yourself as well. Your teen needs to know you are watching (which is monitoring not spying!)

What research says: A teen survey found 56 percent of teens gave parents full profile access; 58 percent of parents don't have their teen's profiles.

What parents can do: Get accounts for all social networking sites your child frequents.

Be where your kids are. If your kids are on Twitter, you need to be; if your kids have an email account, you must; if they have a Facebook page, so do you. Tell your teen to tell her friends -- and their parents -- you are monitoring. (You'd be surprised how many teens and their parents appreciate that monitoring!)

Befriend each other. Ask your teen to allow you to become a friend on his or her account. Ask him to help create your page (Big hint: Do not post on your teen's account without permission, which can be a big turn off and do not set up a page without your teen's approval -- another big turnoff).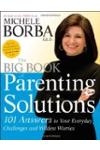 Continue Learning about Safety & Preparedness