To keep your child safe at home, follow these guidelines:
Install gates at top and bottom of stairs.
Have poison center emergency number on every phone.
Have a smoke detector installed on each level of your home; check them once a month to see if they are working. Replace batteries twice a year.
Put safety covers on all unused electrical sockets.
Develop a family escape plan to evacuate your home safely in the event of a fire or other emergency.
Child-proof all drawers and cabinets in your kitchen and bathroom when your child becomes toddler-age. It is possible for them to injure themselves by pulling drawers out on top of themselves.
Keep the following locked up or in childproofed cupboards:
All household cleaning products
All prescription or over-the-counter medicines
All gardening and auto products
Use a bathtub mat to prevent slips and falls.
Turn down the water heater temperature from 160 degrees F to 120 degrees F (160 degree water can cause third degree burns in one second; 120 degrees water allows 2 to 3 seconds to respond to hot pain).
Keep children away from space heaters.
Keep all razors and blades away from children.
Keep your iron in an out-of-the-way, safe place.
Keep all plants out of reach of children; some plants are poisonous when eaten.
For your children, remove small objects that they could swallow from within their reach. Protect the electrical outlets with plug protectors. Remove hot liquids, pots on the stove and sharp objects like knives from within their reach. Chemicals, such as cleaning products, and medications should be in locked cabinets out of children's reach. Ensure furniture can not topple over on young children, like bookshelves. There should be door locks and stair gates for young children. No one should smoke in the house, and smoke detectors should be fitted and checked regularly. Have guns locked, with bullets stored separately where children cannot get access to them.
To help keep your child safe in and out of your home you should develop a family plan. The family plan should include:
Keep your child on a visual leash, keeping them in sight. Also having a family whistle or call that your child recognizes is a good idea. It's the family equivalent of the ol' "Olly, Olly, In Come Free!" We don't suggest using that particular one, as your child may deliberately pretend not to know you.
Have a fire escape plan and rehearse it with your kid; teach him "Stop, drop, cover your face, and roll." Make it a game at first.
Be vigilant not just in your own home but in any home where your child is likely to play or spend time. If necessary, quiz parents about their safety standards in a nonjudgmental way. *Also, ask whether they have guns and, if so, how they store them.
For example, you can say, "I never even thought of having Bob screw the TV into the wall so it doesn't tip over." A friend's reaction may give you a clue about how they approach childproofing a house, which will give you a clue about how much time your child will spend at that home.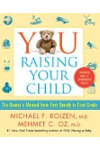 Continue Learning about Safety & Preparedness