It may seem counter-intuitive to teach your child how to fall when the point of most sports it to remain upright. But falls do happen, especially when trying to learn a new sport, so your kids should be prepared for them. Help your child practice falling techniques that may reduce the chances of serious injury. Here are some tips:
Crouch down if you feel yourself losing your balance, so you won't have as far to fall.
Avoid the reflex to catch yourself with your hands when you fall. Instead, try to land on the fleshy parts of the body and roll.
Relax your body rather than stiffening up.
From Good Kids, Bad Habits: The RealAge Guide to Raising Healthy Children by Jennifer Trachtenberg.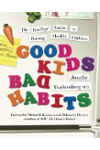 Continue Learning about Safety & Preparedness