Find out your child's "virtual persona" (which can be an eye-opener!) to ensure the page, avatar, email name and photos depict respect and may not be a later "regrettable" that could damage his or her offline reputation, a job hire or even college acceptance. Feel free to say, "The computer -- and anything posted -- reflects on our whole family."

What research says: 38 percent of parents have never seen their teen's online profile.

What parents can do: View your child's virtual persona: Ask your child (and friends) if they have a Web page and watch their reaction. Hint: Stuttering, stammering and changing subject are possible warning signs. Do ask your child to explain her choices (whether positive or negative) about her webpage, email name, or descriptions of herself. It's a fabulous opportunity to find out about your child's identity.

Check your child's email address and profile periodically together to assure that it connotes respect. If not, suggest it be changed or removed.

"Google" your child's name often, as well as setting alerts for your child's contact information. The alerts will email you when any of the searched items are recognized and acts like an early warning system to spot ways your child's personal information may be exposed to strangers online.

Check online history. At least once a month open up files that your kids have downloaded. At least once a week check the history of sites your child has frequented.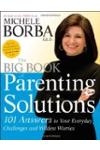 Continue Learning about Safety & Preparedness