Because scientists continue to find links between electromagnetic fields (EMFs) and childhood cancers, you should adopt a habit of "prudent avoidance" -- meaning you should do what you can to adjust your lifestyle so you avoid this suspected health risk. Here are some prudent things you may want to do to avoid EMFs.
Avoid buying a home underneath high-tension electrical wires or within 100 yards of a major transformer.
Position the baby's crib as far as possible from the corner of the house where the electricity comes into the house from outside lines.
Place any electric appliances, including clocks, across the room from where the baby sleeps rather than right beside the baby's crib.
Use a baby monitor that's sensitive enough to be placed a few feet away from the baby to minimize the baby's exposure to EMFs from the monitor.
Keep the baby (and you) at least 3 feet away from televisions, microwave ovens, and other electrical household appliances when they are in use.
Avoid spending time with the baby in areas close to high-tension wires.
Avoid using electric blankets in the crib.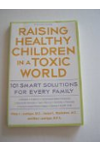 Continue Learning about Safety & Preparedness