Occupational health and environmental health are considered to be separate fields of study and different government agencies deal with them. Yet, many of the poisons and problems are similar. We and our families may be exposed to the same toxic substances or conditions in the workplace, at home, in schools, and in our neighborhoods.
Workers, community members, and even local health professionals may not be aware of the particular chemicals being used in an area or of their harmful effects. In rural communities, for example, pesticides may affect farm workers as well as anyone who lives, works, and studies nearby. The connection to environmental conditions is strong in other occupations as well. Activists, researchers, and public health practitioners are now assessing the problems and developing responses. "Labor neighbor" coalitions and their alliances with environmental justice organizations can help us see the larger context of shared, continuous risks.
Our communities do not need to make dead-end "choices" between safe jobs and a healthy environment.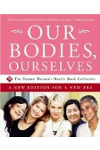 Continue Learning about Safety & Preparedness