The best seat is simply the one that fits your child's size, is correctly installed, and is used properly every time you drive. Don't forget to have your car seat installation checked by a trained professional (many police or fire stations will inspect car seats).

If you haven't already bought your infant car seat, you will need one to safely transport your newborn home from the hospital. The car seat must be rear-facing in the backseat at all times. If this is your first child (and the only car seat in your car), the rear center seat is recommended if possible. If you need to put 2 car seats in back, the most comfortable fit may be to have one on each side.

As your infant grows, he will outgrow the infant only car seat, which leaves many parents wondering what to buy next. Check the weight and height limit on your infant seat to know when he will need a new car seat. A convertible car seat is usually the next step. As the name implies, it can be used rear-facing now, then when he is older, it can be turned around to become a forward-facing car seat.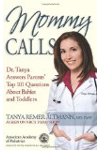 Continue Learning about Safety & Preparedness