Several theories exist to explain the still-unknown cause of rosacea, but one truth is certain: inflammation is at the heart of the problem. What we don't know is what triggers that inflammation. It could be a generalized disorder of the blood vessels, or something more specific such as microscopic skin mites, psychological stress, sun exposure, weather, alcohol, hormones, spicy foods, heavy exercise, hot tubs, fragrances, allergies, and so on. It may also be a combination of factors. Symptoms as well as triggers can vary considerably from person to person, and knowing what activates your rosacea is step one in preventing and controlling it.
From The Mind-Beauty Connection: 9 Days to Less Stress, Gorgeous Skin, and a Whole New You by Amy Wechsler.
The exact cause of rosacea is unknown, although there are various theories that exist. Some scientists believe the rather disturbing theory that hair follicle mites exacerbate the inflammatory reaction. Another theory is that rosacea is caused by a generalized disorder of the blood vessels, which might explain the tendency of those with rosacea to flush so easily. Still another assumption is that bacteria may be involved causing an infection in the skin. Again, these are theories and thus far none have been proven.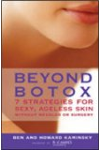 Rosacea is believed to be hereditary, though a definitive cause has not been determined. However, rosacea is known to be made worse by several factors such as stress, direct sun exposure, spicy food and alcohol.
No one knows what causes rosacea. What we do know is that it tends to run in families and it can be exacerbated by factors that cause blood to rush to your outer layers of skin. These factors may include alcohol, spicy foods, exercise, anger, stress, temperature, and caffeinated drinks among others. Most experts agree that rosacea is partly a result of genetic factors and party a result of environmental factors. Beyond that, little has been determined about the cause of rosacea.
Continue Learning about Rosacea