When a nose has already been operated on, the second operation is called a secondary rhinoplasty. Fifteen percent of rhinoplasties require revisions. All sorts of problems can occur after the surgery. Healing can result in bumps in the bones, or the bones may not have been moved symmetrically. Too much or too little cartilage may have been removed. Stitches that were placed to hold cartilage together or in a different position may tear through. Tiny remnants of bone, cartilage, or fat can scar, causing visible bumps in the nose. Cartilage grafts can move, warp, or disappear. And the skin can thicken to the point where it is impossible to see just what was changed surgically. The unpredictability of this operation is one of its challenges.

Plastic surgeons say that only two types of surgeons don't ever have to redo a rhinoplasty -- liars and neophytes. Honest surgeons will tell their patients that "redo" rhinoplasties are common.

Because of the huge array of deformities that can occur after rhinoplasty, only the most expert plastic surgeon is not challenged by a secondary rhinoplasty. Tissues can be absent or fused together with scar. Noses can be twisted, overshortened, and fragile. New plastic surgeons should perform only easy secondary rhinoplasties, if there are such things. The mark of a mature, honest surgeon is knowing when to refer difficult cases to more experienced surgeons. In plastic surgery, we all know the surgeons to whom to send the really difficult cases. I keep their phone numbers on my Rolodex. But the more experienced the plastic surgeon becomes, the more difficult cases he can handle. There is no operation in all of plastic surgery more demanding than a secondary rhinoplasty.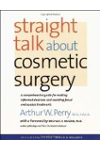 Continue Learning about Rhinoplasty Or Nose Job