As in all cosmetic surgical procedures, the risks divide into medical and aesthetic. Medical risks include the rare rhinoplasty infection and the common (1 in 50) nosebleed. Blood clots in the legs, or clots that travel to the lungs, and death are rare complications. Compression boots on the legs lessen these risks.

Extremely rare complications include bone fractures and eye and brain injuries. Blindness has occurred. Skin can be lost in rhinoplasty, usually in smokers or those who have undergone prior nasal procedures. The result is horrible deformity that requires complicated reconstructive procedures.

Cosmetic risks are the highest of all cosmetic surgical procedures, with 15% of all patients requiring a revision. Reasons for revisions might be bumps that return following surgery, warping cartilage, moving grafts, stitches that rip out, and incisions that separate. Some of the problems are random. Some are caused by the patient. Probing fingers and nose blowing can destroy the delicate array of surgically altered cartilage. And some poor results are simply due to poor surgical techniques.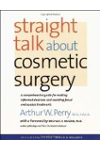 Continue Learning about Rhinoplasty Or Nose Job