In a rhinoplasty consultation, the surgeon examines the inside and outside of the nose. The bones, cartilage, and breathing are evaluated. Digital photographs are then viewed on the computer.

The next half hour is a critically important time. The surgeon will ask the patient what she does not like about her nose. The images on the computer will be manipulated, in an attempt to create a better-looking nose. If the surgeon and patient cannot agree on what the nose should look like through computer simulations, it is unlikely that she will be pleased with the ultimate outcome. It is better to not undergo surgery than to wake up with an unexpected result.

If the surgeon and patient do agree on what the nose should look like, an operative plan is designed. I calibrate the computer, creating actual measurements on the computer image. I make decisions with the patient in front of me, then check my plan on the computer.

A surgeon often spends hours preparing for a rhinoplasty, using his photographs in much the same way an architect uses blueprints to design a house. The computerized digital imaging system has made rhinoplasty planning much easier, accurate to the half millimeter.

In a second consultation prior to surgery, we review the plan. I expect a fair amount of discussion with the patient during this visit. If she is too immature to air her feelings about the surgery, then it should not be performed. I canceled one 15-year-old on the morning of surgery because I did not feel that she had a real grasp of what was going to happen.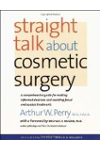 Continue Learning about Rhinoplasty Or Nose Job