Ask the Experts: RA Symptom Prevention
Rheumatoid arthritis can't be prevented, but flare-ups can be. In this video, Michael Roizen, MD, an internal medicine specialist and Sharecare medical advisor, shares how rest, exercise and a healthy diet can prevent RA symptoms.
more from this guide
6 Questions to Ask Your Doctor About Rheumatoid Arthritis

How Should I Tell People About My Newly Diagnosed Rheumatoid Arthritis?
5 Powerful Ways to Combat Arthritis-Related Fatigue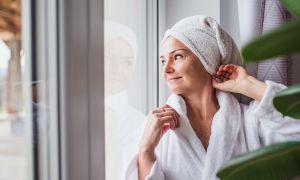 5 Natural Ways to Ease Rheumatoid Arthritis Pain