Tretinoin (Retin-A) is one of the most useful drugs for the skin. Without vitamin A, the skin becomes dry and the hair and nails become brittle. Vitamin A and tretinoin act on deoxyribonucleic acid (DNA). Tretinoin lessens fine wrinkles, decreases brown pigmentation, diminishes acne and visible pore size, increases collagen and elastin and hyaluronic acid, and hydrates the skin. In addition, it can decrease premalignant lesions and even prevent skin cancer. Blood flow to the skin increases. The immune system is enhanced. The skin becomes firmer and more elastic. Healing is faster. Dark circles around the eyes lessen. Tretinoin is a first-line drug for acne, rosacea, and seborrheic dermatitis -- almost a wonder drug!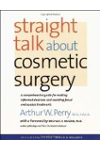 Prescription tretinoin is the only topical agent approved by the U.S. Food and Drug Administration (FDA) to reduce the appearance of fine lines, age spots, uneven pigmentation, and other signs of photoaging. It also helps treat acne.
Tretinoin is a derivative of vitamin A. It promotes the formation of healthy new skin in the dermis, revealing smoother, less blemished, more even-looking skin. It also lightens skin, thereby reducing the appearance of age spots and uneven skin pigmentation. Trade names of tretinoin include:
Retin-A
Retin-A MICRO
Renova
Avita
Similar medications containing active ingredients that also are derived from vitamin A include Tazorac and Differin.

These prescription creams come with benefits and risks that should be discussed with a healthcare provider. Some potential side effects of tretinoin treatment include redness, irritation, and increased sun sensitivity.
Tretinoin topical cream or gel is a form of vitamin A used to treat acne, as well as to reduce the appearance of facial wrinkles and skin discoloration or variation. It is a generic prescription medication also available under several brand names.


Continue Learning about Retinoids