What are the benefits of deep nasal breathing?
Deep nasal breathing isn't just for yoga rooms and massage tables. Dee-ee-ee-ee-ee-ee-ee-p brea-ea-ea-ea-ea-ea-ea-ea-thing helps transport nitric oxide—a very potent lung and blood vessel dilator that resides in your nasal passages—to your lungs. And since it's located in the highest concentration in the back of your nose, deep breathing is also the best way to increase nitric oxide to help your lungs and blood vessels open up better and function more efficiently.

Essentially, taking deep breaths helps your lungs go from 97 percent saturation of oxygen to 100 percent saturation of oxygen, and that little 3 percent can sometimes make a difference in how you feel.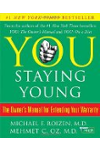 Continue Learning about Parts of the Respiratory System