One of the worst things to happen to Western culture is the shallow, short nature of our breathing. We inhale to a small fraction of our lungs' capacity and often hold our breath outright. This type of shallow breathing adds to stress, causes us to get more emotional in challenging situations, and adds to our personal burden each and every day. We are built to use our abdomen to inhale to the full capacity of our lungs, and yet we rarely do. So, sadly, abdominal breathing isn't very normal in our culture at all.
This is why it's very important to develop a full breathing practice. Taking full breaths that use the entire capacity of the lungs improves not only respiratory function but the function of the body as a whole. Participating in abdominal breathing on a regular basis causes the respiratory system to be more efficient, and this higher functioning system is more effective at delivering oxygen to the body's many trillions of cells. With better oxygen delivery to the cells, the cells themselves function better. This leads to greater health in general.
Abdominal breathing is normal breathing. If you doubt this, watch an infant asleep in a crib. As the child breathes, his abdomen moves in and out, slowly and rhythmically. You won't see the baby's chest, clavicle, or shoulders move as he breathes. It's not until we get older and more mature physically that social conditioning, stress, and tension inhibit our true normal breathing pattern.
Not only is abdominal or pranic breathing normal, in ancient esoteric spiritual traditions it has long been taught as the key to health and personal energy. Consider many traditional statues of the Buddha, which portray him with a soft, round, protruding belly. By contemporary standards of fitness and strength, which emphasize leanness and muscular definition, the Buddha is woefully unhealthy, but to energy and spiritual masters, the belly was a center of strength. A man with a belly such as the Buddha's could breathe deeply and powerfully and in so doing generate enormous energy to increase his personal health or spiritual enlightenment. These statues of the Buddha represent a person who knew how to breathe properly, a person with great energy and vitality.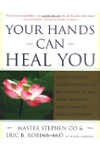 Continue Learning about Healthy Respiratory System