The nerves to the penis are important in the release of nitric oxide, which is important in producing erections. Nitric oxide has been found by researchers to be low in cases of people with nerve damage. With no nitric oxide, the small blood vessels which usually relax do not open to allow blood flow to increase in the penis. This is more often a long-lasting or permanent change which can limit erection. Nerve damage of this type is more common in smokers and in those over age 40.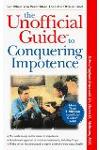 More About this Book
Unofficial Guide to Impotence
The Unofficial Guide to Conquering Impotence delivers the inside scoop on impotence: the truth about Viagra, what treatments really work, and how lifestyle changes can aid in conquering...
Continue Learning about Respiratory Agent