Histamine serves a vital role in normal cycles of sleep and wakefulness -- called circadian rhythms -- that govern our 24-hour day. Histamine is produced in the brain in higher concentrations during the day, which keeps us awake and alert. Levels fall at night. If histamine production is stimulated at night, as is sometimes the case when mosquitoes or spiders bite us, it not only itches, but can keep you awake.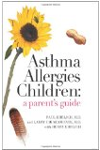 More About this Book
Asthma Allergies Children: A Parent's Guide
Asthma and allergies are at epidemic proportions. It doesn't have to be that way. Two experienced pediatric allergists tell everything a conscientious parent needs to know about these conditions,...
Continue Learning about Respiratory Agent