A study published in the New England Journal of Medicine said that infants raised in homes with two or more cats and dogs developed allergies at roughly half the rate as children in pet-free homes. Moreover, they were less allergic not just to dogs and cats but to pollens and other common allergens as well. Other studies have supported those findings, but others have not.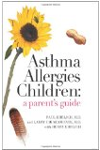 More About this Book
Asthma Allergies Children: A Parent's Guide
Asthma and allergies are at epidemic proportions. It doesn't have to be that way. Two experienced pediatric allergists tell everything a conscientious parent needs to know about these conditions,...
Having dogs and cats around during the first year of life may help kids dodge disease. Research has shown that children growing up in households with two or more pets were 50 percent less likely to react to allergens in the future compared with children growing up without pets. These allergens included not only cat and dog dander but also molds, grasses and other common allergens.
In an ideal world, you'll want to have the pets before the kids. Why? That way, your newborn will be exposed to the animal's allergens from the get-go, so his immune system will learn how to handle them and thus reduce risk of allergy. If you have a family history of pet allergies, you may have to choose not to have any furry pets at all (fish are nice . . . ), or do some research on dogs to find some of the less allergenic breeds, such as poodles and Labradoodles.
Continue Learning about Respiratory Allergies