Wall-to-wall carpeting can generate lots of problems, from cradle to grave. New carpeting emits chemicals, such as formaldehyde, that are respiratory irritants. As new carpeting ages, it collects dust, which can trigger allergies and asthma. The inevitable coffee and juice spills encourage mold to grow in the carpeting, which can cause everything from sneezing and eye irritation to shortness of breath. You might think that shampooing your carpet would eliminate those problems. But rug shampoos aren't the answer because they contain toxic respiratory irritants. When shampooed carpet dries, the shampoo residue (containing the toxic irritants) becomes airborne. Once inhaled, the residue can cause shortness of breath and wheezing. In fact, studies by the National Institute for Occupational Safety and Health have shown that ingredients in rug shampoos cause respiratory irritation and allergy symptoms such as watering eyes.

If you have wall-to-wall carpeting in your house, your best option is to replace all of it with machine-washable cotton or synthetic rugs. If you can replace only some of the wall-to-wall carpeting, start with your child's room first.

Of course, replacing the carpeting may not be an option for you. In that case, frequently vacuum the carpet and establish a "no food or drink" rule in rooms with carpet. Air out the house often, especially on those bright, dry days when the wind blows briskly through the house. And instead of using regular rug shampoos, try environmentally friendly products.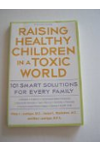 Continue Learning about Respiratory Allergies