Here is a technique for eliciting your body's relaxation response. Don't be intimidated by all the steps. They all boil down to two basic things: (1) focus on a word or phrase that is meaningful or inspirational to you and (2) when your attention drifts or intruding thoughts enter your mind, disregard them and refocus on your word or phrase. It's really simple. Here is a more detailed step by step approach:
Pick a focus word or short phrase that is firmly rooted in your belief system.
Sit quietly in a comfortable position.
Close your eyes.
Relax your muscles.
Breathe slowly and naturally, and as you do, repeat your focus word or phrase silently to yourself as you exhale.
Assume a passive attitude. Don't worry about how well you're doing. When other thoughts come to mind, simply say to yourself, "Oh, well," and gently return to the repetition.
Continue for 10 to 20 minutes.
Do not stand immediately. Continue sitting quietly for a minute or so, allowing other thoughts to return. Then open your eyes and sit for another minute before rising.
Practice this technique once or twice daily.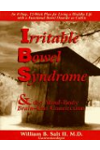 Continue Learning about Relaxation Therapy