If there's something you do that relaxes you, such as reading, sewing, knitting, making models, or watching TV, start that activity about an hour before bedtime. Keep your room dark and cool, because cool rooms promote quicker and deeper sleep. Some people find that lighting candles helps them calm down, so consider lighting some candles in the room where you spend the most time before going to your bedroom. You may use fragrance for relaxation, such as lavender, which has a calming effect. Lighting a lavender- or vanilla-scented candle before doing the dishes, reading a book, or watching TV will help relax you before you retire to your bedroom. As you get ready for bed, dim the lights to calm your senses. Taking a scented bath may also be a great way to wind down after a stressful day.

Sometimes the stresses of the day keep our minds occupied, making it difficult to fall or stay asleep. Make peace with your day so you won't have a lot of thoughts in your head to keep you from sleeping. If thoughts or worries go through your mind and interfere with sleep, try this effective technique: keep your journal by your bedside and write down the bothersome thoughts. This may seem an odd thing to do, but it often works for turning off worrisome thoughts, because you then know you'll remember them later and deal with them some other time.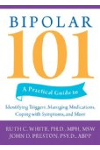 Let a relaxation practice piggyback on before-bed habits that are already in place. Don't you already brush your teeth, wash your face, and perform a few other rituals? Factor in just six more minutes to practice relaxation. It will help you fall asleep more quickly, improve your energy level, and benefit your heart and stress level.

Lie down, close your eyes, and slow your respiration to deep, abdominal breathing. With each exhalation, utter the word "calm" in your mind and focus on relaxing each area of your body in sequence, starting from the top of your head and moving all the way down to your toes.
Continue Learning about Relaxation Therapy