The relaxation response can be elicited during repetitive exercise, such as walking, jogging or swimming by paying attention to the cadence of the repetitive movement in the exercise, like the sound of your feet hitting the pavement. With each repetitive movement, silently repeat in your mind the special word or phrase you have chosen.
Unfocused exercise, like riding a bike while listening to a Walkman or running on a treadmill while watching TV, will not invoke the relaxation response. You must pay attention to the rhythm of the exercise and consciously repeat the word or phrase silently in your mind while disregarding all intrusive thoughts by returning to your word or phrase when you catch yourself drifting.
Many people who have trouble relaxing or sitting still will benefit from this more active method for eliciting the relaxation response. Remember that exercise is beneficial in stress management even without the application of the relaxation response because it metabolizes excess stress hormones from your body. But try exercising with the relaxation response for even more benefit.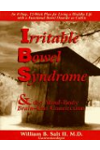 Continue Learning about Relaxation Therapy