To begin your own relaxation program, set aside a period of about 15 minutes that you can devote solely to relaxation practice. Choose a time when you may have few obligations or commitments, so you won't feel hurried or rushed. Remove outside distractions that can disrupt your concentration: turn off the radio, the television, even your phone.

During practice, it is important to either lie flat or recline comfortably so that your whole body is supported, relieving as much tension or tightness in your muscles as you can. During the 15-minute period, remain as still as possible; try to direct your thoughts away from the events of the day and focus your thoughts on the immediate moment. Focus entirely on yourself and the different feelings or sensations you may notice throughout your body. Can you tell which parts of your body feel relaxed and loose, and which parts feel tense and uptight?

There are two essential steps to eliciting the Relaxation Response:

1. Repetition of a word, sound, phrase, prayer, or muscular activity.
2. Passive disregard of everyday thoughts that inevitably come to mind
and the return to your repetition.

As you go proceed through the relaxation steps, try to visualize that every muscle in your body is now becoming loose, relaxed, and free of any excess tension. Picture your muscles beginning to unwind; imagine them going loose and limp. As you do this, make your breathing even and slow, picturing your muscles becoming even more relaxed, as if with each breath you somehow breathe the tension away.

At the end of 15-minutes, focus on the feelings and sensations you have achieved. Notice whether areas that felt tight and tense at first now feel more loose and relaxed, and whether any areas of tension or tightness remain. Don't be surprised if the relaxed feeling begins to fade and dissipate once return to normal activities. It's usually only after several weeks of daily, consistent practice that you can maintain the relaxed feeling beyond the practice session itself.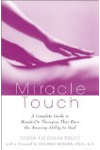 Continue Learning about Relaxation Therapy