We live in a culture that believes that the family structure has little or no value. Yes, we pay lip service of how valuable the family is and how it is the basis for any civilized society with great values, but what have we, our corporations, or our government done to show supports for the value of a family?

The politicians talk about family values, but keep spending money on their pork projects and other peripheral projects, instead of on what is the backbone and essence of any healthy society. We continually feel isolated, frustrated, overwhelmed with childcare, by both parents working, by lack of flexible hours in the workplace, and by lack of adequate, affordable health care for our families. Until we absolutely choose to stop this assault on the family system and demand support on levels of businesses and government, we must make the choices we can to transform our own lives so we can discover the fulfillment and happiness in a life of balance.

Parents are so overwhelmed with guilt, worry, and exhaustion, they create poor boundaries to keep the family healthy. Parents put children first, and only if they have time later do they squeeze time in for their marriage relationship and their time alone to practice self-care..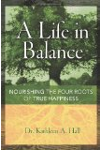 Continue Learning about Relationships and Family