Some precautions you should take for online dating or chats include telling a friend when/where you are meeting someone, and being mindful that you don't know this person yet. In this video, psychotherapist Karen Ruskin, PsyD/LMFT, shares some tips.
Online relationships can be tricky. If you decide to get involved with someone you've met online be sure to take precautions to protect yourself. Many innocent people have fallen victim to catfishing, when people create a fictitious online profile and lure them into a fake relationship. Here are some important tips to help protect you from falling victim to an online hoax:
Don't give out your personal information online. That means your full name, address, where you go to school, where you work, or who your parents are. With the internet it's easy to find someone and then zoom in via satellite to where they live.
Don't trust anyone, especially if you don't know them from face-to-face encounters. People lie and all you are seeing are words on a screen. Even if you're on Skype or FaceTime, who is to say the person is who they say they are?
Date people you know from school, work, church, synagogue, etc.
Don't post questionable or risqué pictures of yourself. This includes those sleepover, beach or pool vacation pics.
Don't meet people you've met online alone. Rather meet with a group of friends for your first encounter.
Do create a half-way profile, that doesn't reveal too much. Only half-way describe yourself on your site. As far as pictures go, post a pet or better yet an avatar.
Do search the internet for people. Do a little digging on your own to learn what you can about your online friend. Next click images and see what photos pop up.
Online dating or chats necessitates safety precautions. People are not always who they seem to be (for example, men can pose as women, or adults can pose as teenagers). It is important to keep your identifying information— such as home phone, home address, school, or workplace—private and to trust yourself to break contact if you feel uncomfortable with where the conversation is headed. If you decide to meet in person, do so in a public place. Make sure that you tell trusted friends or family where you will be and with whom.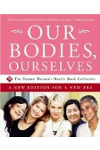 Continue Learning about Relationships and Family