If you're wondering if you're currently in a healthy relationship, take this one-question quiz:
How would you describe your current romantic relationship?
A. Great, nirvana, I've found the love of my life
B. Strong and steady, but could use more sparks
C. Rocky, bumpy, I'd rather be at work than at home
D. My only relationship is with the washing machine
Clearly, the ideal relationship is one that is categorized more like A than any other answer. One of the amazing things about people is that we all have different goals in our lives. Some of us want to be rock stars and some of us want to study stars; some of us want to cook fish and some of us want to catch them. While our interests, goals, and careers are as different as our facial features, the biggest drive of all is applicable to nearly everyone: Finding that special somebody to call honey, to snuggle with in bed, and to argue with about the best American Idol contestant.
That feeling - of love, of bliss, of emotional connection, of physical fireworks - lies at the heart of how happy we are. We need other people, love other people, crave other people. Without that singular bond on a romantic level (and multiple ones at the family and friends level), it's very hard for most of us to be happy. That said, we should also be clear that our feelings of happiness in relationships extend beyond just the romantic sort. Strong social networks with friends, family, and our pets are strong contributors to our happiness (and the converse is also true: Bad relationships can be a trigger for stress and bad health). While the health benefits of a safe, monogamous sexual relationship are extremely important, research also indicates that strong social ties, like having a best buddy, are pretty good substitutes for most of the health benefits of a spousal relationship. And they are much better than having an unsatisfied or unhappy spousal arrangement.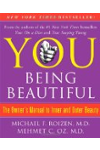 Continue Learning about Relationships and Family