We have all had those feelings of loneliness, isolation, or solitude. Whether we have recently ended a relationship that meant a great deal to us, live a life that is solitary, or some other circumstance that prevents us from connecting with others, it can seem unlikely that we will be able to connect with new people who may enrich our life.
The Yogic path teaches us about the practice of contentment. This is a state of being that entails our feeling a sense of peace and calm regardless of the circumstances we've been presented with. This can be when we're working our way through a task that would usually be considered drudgery, when we're getting by with minimal financial resources, or of course if we are by ourselves a lot of the time. This practice helps us to feel peaceful when otherwise we would be in a state of turmoil.
Contentment is, of course, a difficult state of being to attain. But through a daily practice of Yogic techniques and behaviors we can find it over the course of our lives. In the meantime, however, it can be beneficial to volunteer more so as to find a purposeful way to connect with others of like mind. Through these productive interactions, life will seem far less lonely and isolated.
If you don't have enough relationships, take a few moments to consider who you have in your life already whom you might want to get to know better and develop a deeper, more meaningful relationship with. For example, you could engage that person you keep saying hello to at the gym in more of a conversation and over time ask him to go for coffee, or you could ask your coworker if she wants to go see a movie with you.

Alternatively, consider how you might meet new people who could become friends. This is often more difficult because the places we meet people often grow limited as we get older, so this means trying new things to meet new people. Consider what your interests are, and look into joining a club that shares that interest. There are social networking sites that you can join, where you can get together to share a specific activity or goal with others. Taking courses, going to workshops, or joining sports or other activities hosted by your local community center can also provide opportunities to meet new people. Whatever you do, go in with an open mind. Remember that the worst-case scenario would probably be that you do not enjoy yourself, so you leave early or simply decide not to return. Best-case scenario, you meet a new person who could turn into your next best friend!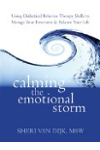 Continue Learning about Relationships and Family