Psychologists who study happiness note that "savoring" is important for fully enjoying experiences. Savoring means to find ways to remember the joyful times. Our minds tend to remember the negative and forget the positive. That was probably a survival skill at one point, when it was important to remember dangerous places and animals, food that made us sick. When you want to share with your partner, try savoring together. Savoring would be sharing memories of joyful experiences through telling stories, looking at photos, having momentos where you can see them. The two of you sharing your experience with friends is another way to savor.
Gratitude letters might be a way to share joy. After an experience that you share together, write a note to your partner, thanking for their contribution to the joy. Be as specific as possible.
Keeping a scrapbook together of joyful experiences, with a narrative about what was joyful about the moments is another option.
One of the basic purposes of an intimate relationship is to share joy. Marriage is supposed to be an institution of joyfulness. It is sad that so many of us experience only fleeting moments of joy in our partnerships. Between finances, busy schedules, children, and work, few of us create the time to experience a higher plane of being together.

Companionship is truly a source of great joy. My husband and I were walking around the lake recently when he told me how important our companionship is to him. He continued to tell me how much the simple nightly walks we have taken throughout our marriage have provided him with a sense of peace and comfort. You and your partner have committed to walk a lifelong path together. Literally walking together will keep you fit for that commitment.

Sexuality and intimacy are a profound source of joy. The smell of your lover and the touch of his or her skin next to yours can be an intense transporting experience. The pleasure of making love changes over the years of a long marriage. As our bodies begin to sag, droop, and discolor with aging, there is an appreciation of aging together that creates a new dynamic of joy. With each wrinkle and white hair there is spirituality in aging together.

Be mindful of the simple rituals that bring you joy with your partner. Meeting for a cup of coffee, reading to each other, or a simple phone call to say I love you during your busy day can sprinkle your life with joy.

Sabbath is a wonderful time to renew joy with your partner. Since the beginning of our marriage we have had a Sabbath devotional time with each other. Each week we read books from a variety of inspirational writers, such as Napoleon Hill, Pema Chodron, Thich Nhat Hanh, or Thomas Merton. Feeding our souls together gives us tremendous intimacy and joy.

I invite you to sit down with a paper and pen with your partner and write down a list of the intimate moments when you each experience joy with each other. Get your calendars out and schedule these into your busy life so you never lose your way.

It's easy for a relationship to stagnate if it is not stirred with passion and care. Know your Self first. Then continue to grow in knowledge of each other. Sit together, walk together, talk, and listen to each other's dreams. Take the first step, even if has been a long time since either of you have shown joy. Never stop sharing your hope energy, for it leads to abiding joy.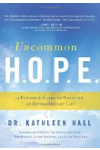 Continue Learning about Relationships and Family