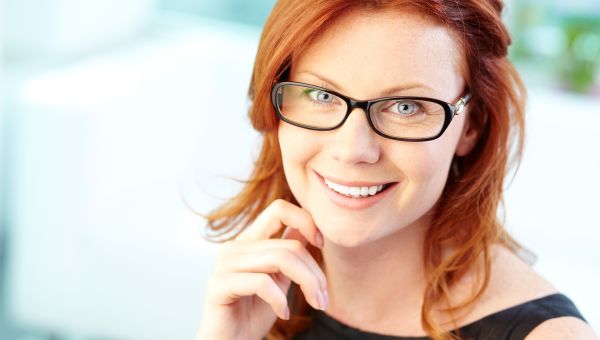 Almost a third of North Americans—more than 103 million of you—are living single. And despite the constant press about the health benefits of marriage (married people are 17% more likely to catch cancers in earlier, more-treatable stages and 20% more likely to survive cancer than unmarried folks, according to a Harvard Medical School review of the health histories of 1.2 million people), there's no reason YOU can't enjoy healthy perks living on your own.
Related: Discover the best cities for happy marriages.
For example, one study found couples in an antagonistic relationship have 40% slower wound healing; so it's not any old marriage that makes your immune system stronger! And another shows that single people tend to work out more and gain less weight over time—a sure fire way to stay healthier and avoid everything from dementia and depression to breast or prostate cancer, diabetes, and heart disease.
So if you're looking for ways to boost your health and keep it there on your own (whether you're single, in a stressful marriage, or in a long-term, unmarried relationship), here are four steps that give you the health-protecting power of the much-touted "marriage health bonus."
Step #1: Emphasize your single (or self-reliant) advantages. Marriage increases a woman's risk for being overweight by 3.9% and a guy's by 6.1%. The reason? People eat up to 41% more when they eat together! That translates into more pounds and body fat. So don't despair if you're eating meals alone—just make sure you take the time to cook for yourself all the healthy, sizzling flavors and foods that you deserve to enjoy. Don't go the "zap a frozen dinner, watch TV, eat too fast, have ice cream from the container" route!
Singles also have more time and more inclination to get physical activity. So make sure you've included time for exercise in your daily schedule. If you enlist a workout buddy, you'll stick with it AND reap the benefits of companionship—less stress, better mental health, and improved cardio!
Related: Think you don't have time to exercise? Try the this no-workout workout.
Plus, being single after a difficult marriage automatically bestows a health boost by reducing chronic stress. (That former stress amped up inflammation and raised your risk for heart disease, high blood pressure, depression, reduced immunity, and even diabetes.) So don't focus on the negatives in your new life—do whatever you can to sustain a more stress-free, healthier lifestyle.
Step #2: Cultivate close connections with others and YOURSELF, and de-stress daily. Friends give life meaning and spending time with them switches on health-bestowing nerve pathways. So make time to hang out with like-minded people in a community group or club, even at work, or volunteer to help others. People with close friends are more likely to live longer without disability, keep their mental functions, and have a healthy heart that can tolerate the exercise of sex!
For stress reduction, practice a "loving kindness" meditation (wish yourself, then others, a healthy, happy life). It will increase your sense of connection to others--an experience that tones up your vagus nerve. That's a good thing. The vagus nerve relays information to your internal organs; when it's tuned-up, it helps you relax so your body can repair itself. Also, harness the stress-reducing powers of exercise and of spending time with a pet, listening to music, or by laughing every day.
Related: Discover more ways to stress less.
Step #3: Eat more fruit and vegetables. Studies show you munch less fruit and fewer veggies than your married pals. Maybe because you're busy, don't want to cook spinach just for one, hate the idea of un-eaten produce going bad in the fridge, or have fewer food dollars to spend. Bump up your quota (aim for at least five servings a day, nine is best) by investing in frozen vegetables and fruit (we love raspberries on oatmeal or in yogurt), canned varieties that are low in sodium and sugar, and seasonal goodies (usually riper and the best bargain in the produce aisle).
Medically reviewed in January 2020.