Reflect. Remember what your spouse was like when the two of you first started dating. Focus on the characteristics that first attracted you to each other.
Try to negotiate more. The only rules in a marriage are those that you both agree on. As long as no one is harmed (this is key), any "rules" between partners may be negotiable. That could deal with anything from finances to parental discipline to where to go on vacation.
Stay focused on your relationship. It's true that when you have kids, your world tends to revolve around them. But even as you play protector, parent, and mentor to your children, you need to remember that your primary relationship is with your partner, not your kids. You need to remember this when it comes to your time and attention. Tough, we know, but it's helpful to remember that the happier the marriage, the easier it is to deal with the demands of having kids. Bonus: Tending to your marriage will give your kids the opportunity to grow up in the care of a loving partnership. Plus, the kids will leave eventually, and you'll just have each other for the rest of your lives.
Develop a shared vision. Before you were married you may have decided to raise the kids in a certain religion, or never to buy junk food. All those pre-marriage goals and values are well and good, but you will be continually challenged by new issues and problems (kids, money), so an important tool is to be able to talk through and develop a shared vision - especially as your relationship evolves. In developing a shared vision, both partners must develop, grow, and talk through problems in non-judgmental ways. If you disagree, take advantage of the different approaches to solving problems that each gender brings to the argument.
Be spontaneous. Can you name three things that would please your spouse right now? Yes? Then do one of them. Right now (go ahead, I'll still be here when you're done). Remember the surprise isn't necessarily what you do, whether it's planning a surprise night out or trying out a special foot massage - it's the fact that you took the time to do something special.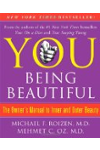 Continue Learning about Relationship Challenges