Being a parent has never been easy and it isn't any easier today. Combining work with bringing up children can often be a complicated juggling act. Whether you're thinking about parenting, you're helping your partner decide if parenting is right for them, or you're just curious about parenting, it is natural to have many questions. Folks feel passionately about parenting issues. Visiting the parenting aisle of your local bookstore, which is stuffed with all sorts of books on how to be a parent, might provide some helpful information to be more effective in discussions. Try your best to listen without bias to your partner's concerns; you may discover worries which have solutions that work for both of you.

If after a period of time it appears as though you have reached an impasse, brief therapy counseling might prove useful. Solution focused brief therapy (SFBT), often referred to as simply 'solution focused therapy' or 'brief therapy'. It is a type of talking therapy which focuses on what clients want to achieve through therapy rather than on the problem(s) that made them seek help.


Don't panic if you and your partner seem to want different things. You both need time to listen to each other and sort things out. During disagreements about something so important, it's easy to see your partner as the main obstacle in your path. It can be hard to hear what he or she is saying. But if you can get yourself to listen and not try to push your choice, you may find a solution that works for both of you. Here are some helpful steps for working on a joint decision:
First, let your partner express all of his or her ideas and feelings, so that you can better understand the objections to your desires and point of view.
Brainstorm possibilities together. For instance, if one of you fears being overwhelmed by responsibilities, you might discuss having just one child, or finding out whether friends or family members could commit themselves to helping out.
At the other extreme, if your partner doesn't want to miss the experience of loving closeness to children, explore ways of spending time with nieces or nephews, or doing volunteer work with children. A good ground rule for communication is that you each agree to express both positive and negative thoughts and feelings. This openness prevents you from locking yourself into such a hard-and-fast role that you don't mention any of your own ambivalences, doubts, and fears. After doing so, if one of you winds up going along with a decision you didn't completely like, you will know that you made your best efforts to honor the other's needs and preferences.
If you're still stuck after a number of weeks or months, you may want to undergo some counseling sessions with a therapist specializing in short-term work about parenthood. Decisions about parenthood are tough and scary, but they can also clarify what's important to you, and help you realize what you most need and value.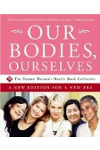 Continue Learning about Relationship Challenges