What can you contribute at work to bring comfort and joy? Have a meeting at work in the break room or send an email and ask the staff to list three things they could do at work that would create joy for them. Make a list of all these "joy stations" at work, and meet with your supervisor or manager. Try to integrate some of these joy ideas from the staff into your company's work-life balance program.

Have a covered-dish party once a week at work, or have everyone chip in and get lunch delivered. Take this time to share, laugh, and get to know each other.

Joy at work is discovered when staff are invited to be part of the creative process of the company. Talk to management and discuss ways that the employees can become a part of the creative future of your company.

Meet with your supervisor or boss and set clear goals for your career. Have an agreement with your company that there will be certain rewards when you reach your goals. This creates a feeling of accomplishment and pride in your company and in your life. Make sure each department or division has created specific goals with attached rewards, such as a day off, a company picnic, or some other agreed upon reward.

We humans live life through our senses. I cannot tell you how many companies I have given speeches to on work-life balance or happiness where their offices look and feel like a colorless, lifeless prison. Creating an enriching work environment sets the stage for experiencing joy at work. Try to incorporate color, photographs, inspirational sayings, music, and light into your workspace.

Work is the process of joyful cocreation. Let's innovate our corporations, companies, factories, and stores with new life, where people can begin to live in joy.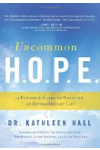 Continue Learning about Relationship Challenges