Rape is the non-consensual forcing of someone to have sex. It is a criminal offense that is destructive, abusive and violent. Did You Know that:
A woman is raped every 45 seconds in the US.
One in three girls and one in six boys will be sexually abused by age 16.
One out of every two women will become a victim of sexual abuse in her lifetime.
44% of victims are under age 18.
80% are under age 30.
Every 2 minutes, someone in the U.S. is sexually assaulted.
There is an average of 267,868 victims (age 12 or older) of sexual assault each year.
60% of sexual assaults are not reported to the police.
97% of rapists will never spend a day in jail.
Approximately 2/3 of assaults are committed by someone known to the victim.
38% of rapists are a friend or acquaintance.
The above figures were supplied by the Violence and Traumatic Stress Research Branch, Division of Applied and Services Research, National Institute of Mental Health and www.rainn.org - Rape, Abuse & Incest National Network.
Where Victims Can Go For Help
It is difficult for victims of rape to reach out for help. Many times, making that first phone call takes every last bit of strength they have. Because of the internet, there are numerous resources online that victims can turn to. This outlet gives them anonymity, privacy and access to this information 24/7. Here are some helpful online resources that rape victims can turn to.
www.rainn.org - Rape, Abuse & Incest National Network. RAINN offers a 24/7 toll free hotline number, online chat with a trained volunteer, information on rape crisis centers across the country, statistics, how to get help, resources and volunteer opportunities. Again, this is a fantastic website that has helped thousands of victims.
http://www.ojp.usdoj.gov/ovc/help/progdir.htm - This direct link is specifically in regards to the Victims' Crime Compensation Fund. This fund is provided to victims of violent crime. Victims can be reimbursed for hospital stays, sexual assault kit, medications, loss of property, relocation expenses & much more. Victims should log on to this website to find out what they need to do to file for this fund.
www.ncvc.org - Victim assistance, civil litigation, public policy, stalking resource center, etc. This is another good resources that can not only help victims but can also assist victim advocates and rape centers with trainings and conferences.
www.1in6.org - A website dedicated to men that have been victims of rape.
Rape, also called sexual assault, is any kind of sexual activity committed against someone's will. Whether the rapist uses force or threats of force is irrelevant. Rape, as a legal term, is defined slightly differently in each state. Most state laws define rape in terms of penetration with the use of force and without the person's consent. Penetration can be with the penis, fingers, or instruments like bottles or sticks. It can be perpetrated in the vagina, anus, or mouth. The National Violence Against Women Survey reports that almost 18 percent of women said they have been the victim of a completed or attempted rape at some point in their life, and most women were raped by someone they knew rather than a stranger. Rape can happen to women at any age, but girls and young women are particularly at risk.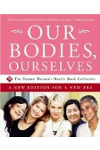 Continue Learning about Relationship Abuse