For a very young child, witnessing/listening to domestic violence creates toxic stress which impacts the developing brain architecture. Unless the toxic stress is reduced, the child will be unable to handle stress later on in life and will be vulnerable to a wide variety of health problems, from depression to diabetes, suicide to cardiovascular disease. Several researchers, including Dr. Robert Anda, have done brilliant research on this topic.

As well, while many children in homes where domestic violence is common are not the direct victims of violence, between 30% and 40% of them are. In a violent home, there is no guarantee of safety to anyone in the home.
Growing up in an atmosphere of domestic violence can have a devastating effect on children. The children of battered women are more likely to be battered themselves. They often live in constant fear and can be torn physically and emotionally between their adult caretakers. They may develop severe physical and emotional responses to violence, including symptoms of post-traumatic stress disorder. Children who grow up with intimate-partner violence may believe that violence is an appropriate way to resolve conflicts, and some live out their childhood experiences of violence in their adult relationships and their relationship with their own children. Many batterers grew up witnessing abuse or experiencing physical or sexual abuse as children. They often came of age in families where male dominance was never questioned and where physical punishment "in the name of love" was accepted. When your family teaches you to accept male dominance and violence as a way to relate, this "education" is difficult to defy.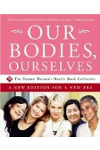 The impact of domestic violence is never positive unless the children are educated out of the cycle of abuse. Children must learn that behavior is a choice. It is never okay to physically hurt someone to teach them a lesson, such as, "I'm doing this because I love you. I want you to grow up right." When children grow up hearing this while they are being physically punished, they tend to believe it is an expression of love, because it is all that they know. Therefore, they repeat this pattern with their own children. That's why education is a key factor to break the cycle of abuse.
Continue Learning about Relationship Abuse